HERBERT
DENTISTRY
Experience and success in all aspects of family dentistry for over 60 years

HERBERT
DENTISTRY
Experience and success in all aspects of family dentistry for over 60 years

HERBERT
DENTISTRY
Experience and success in all aspects of family dentistry for over 60 years

HERBERT
DENTISTRY
Experience and success in all aspects of family dentistry for over 60 years

HERBERT
DENTISTRY
Experience and success in all aspects of family dentistry for over 60 years
Williamson Dental Care
Continuing in the tradition of Herbert Dentistry by
providing compassionate care for generations of families.
About
All About Our Practice
Experience and success in all aspects of family dentistry for over 70 years

Serving the Wayne County community and beyond since 1952

Knowledgeable, dedicated, long term staff members

Skilled in dental benefit claim submission
Dr. Shaughna
Welcoming New Patients
Dr. Shaughna Szymanski Winslow was born and raised in Binghamton, NY. She attended Nazareth College in Rochester, NY  graduating with a degree in biology. Dr. Shaughna then went on to the University at Buffalo School of Dental Medicine, completing a doctor of dental surgery degree. She then furthered her education with a general practice residency at St. Joseph's Hospital in Syracuse, NY.
Dr. Shaughna prides herself on providing quality, patient-focused, comprehensive care. She is an active member of the American Dental Association, NYS Dental Association and 7th District Dental Society.
In her spare time, Dr. Shaughna enjoys hanging out with family and friends and rooting for the Buffalo Bills and Sabres.
Dr. Rebecca
Welcoming New Patients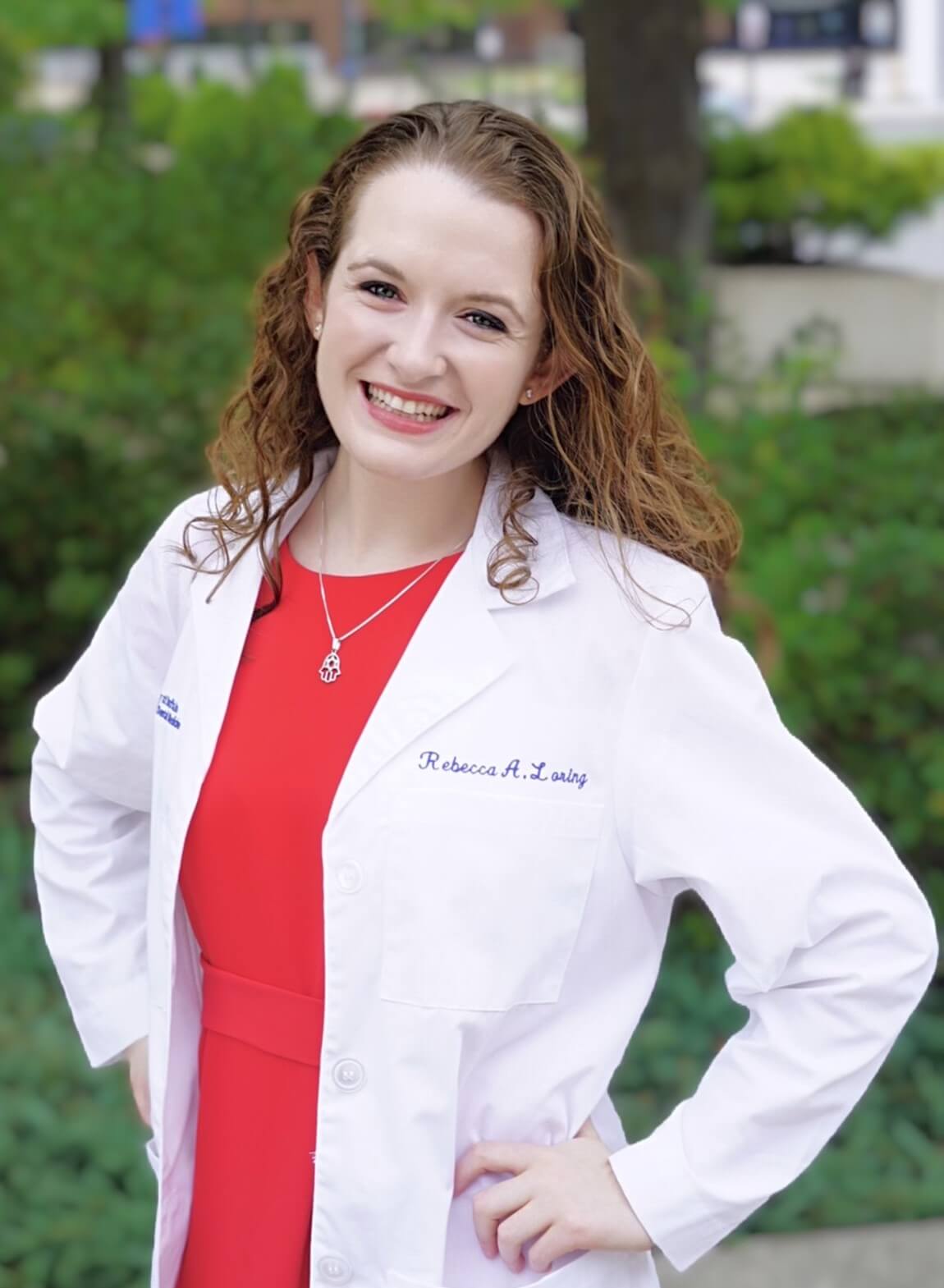 Dr. Rebecca Loring grew up in the suburbs of Rockland County, NY. She graduated magna cum laude from Binghamton University, majoring in Integrative Neuroscience. Dr. Becca went on to complete her dental training at the University at Buffalo School of Dental Medicine, where she earned her Doctor of Dental Surgery degree. She pursued her postgraduate residency training in general practice at St. Joseph's Hospital in Syracuse, NY.
Dr. Becca is motivated by her desire to be of service to others, while treating her patients genuinely and ethically. She stays updated with the most recent dental trends by maintaining her memberships with the American Dental Association, the NYS Dental Association, and the 7th District Dental Society.
In her spare time, Dr. Becca enjoys taking ballet and jazz dance classes and spending time on Keuka Lake with her family and friends. Dr. Becca can also be found in the kitchen baking and cooking, and she loves recommendations for new recipes.
Dr. Mike
Practicing Dentistry Since 1981
Dr. Michael Herbert has called Williamson "home" since birth. He graduated from Columbia University with a degree in psychology, and subsequently completed his doctor of dental surgery (DDS) at The Ohio State University. He returned to his hometown in 1981 to continue in the dental practice founded by his father, Dr. Benne Herbert in 1952.
The foundation of the practice has been the commitment to excellent care for every patient. This goes hand-in-hand with the hundreds of hours spent with continuing education courses and participation in professional study groups. Dr. Mike is past president of the Wayne County Dental Society and an active member of the NYS Dental Society and the American Dental Association. He recently was recognized by the Chamber of Commerce for a milestone award of 35 years in dental practice.
Dr. Mike enjoys living and working among friends and neighbors. Time outside the office is spent with family, reading, bicycling, playing on his tractor, volunteering and enjoying the tradition and pageantry of The Ohio State Buckeyes.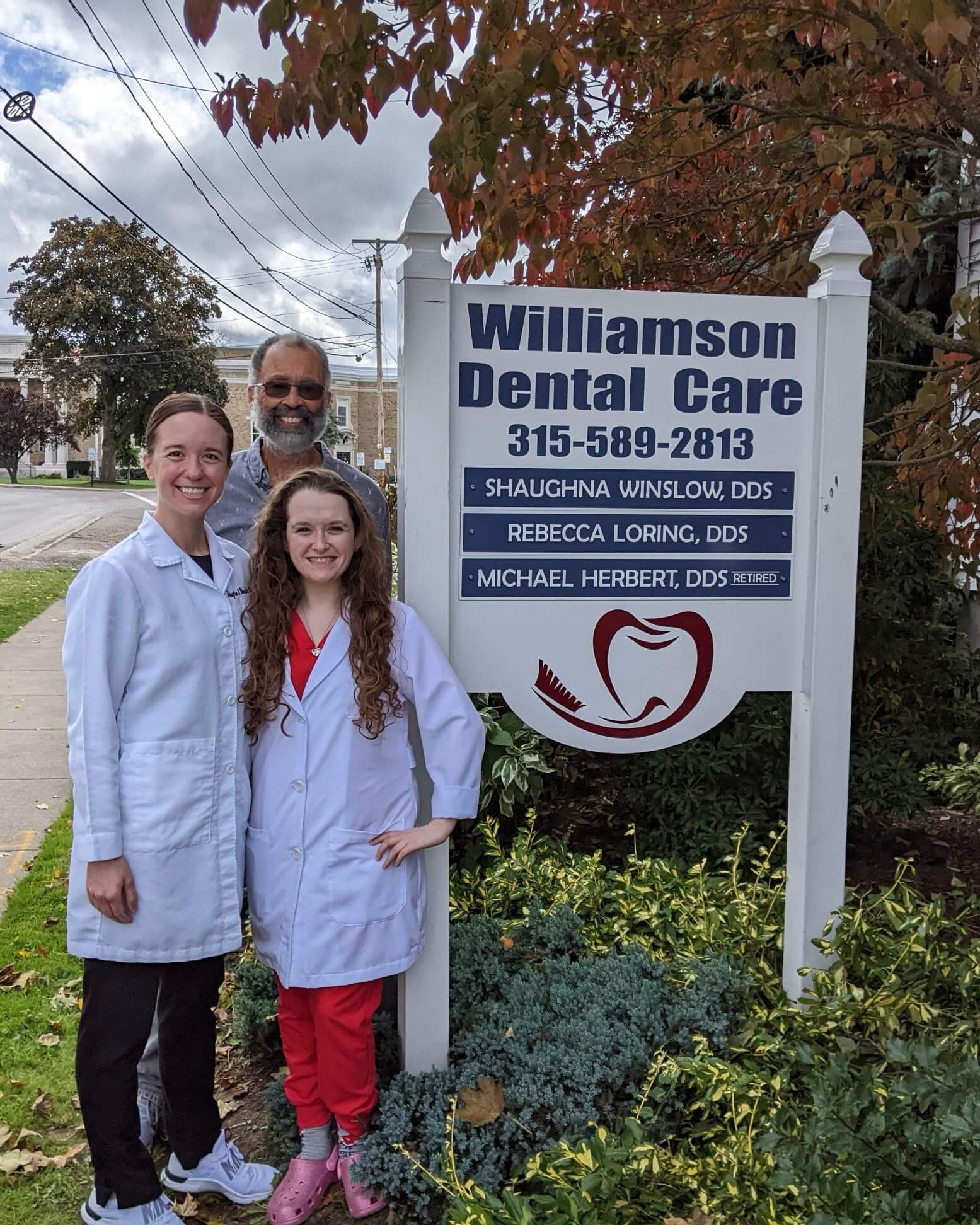 Testimonials
Hear What Our Patients Have To Say
I have had four dentists from childhood to my current senior status. I have been a patient of Dr. Mike for the last 25 of those years. Dr. Herbert has always provided outstanding dental care and repair utilizing a gentle, personal, and caring 'bedside manner'. On the scale of 1 to 10, Dr. H., his office and staff are a 13!
My parents and I started receiving dental care originally through Dr. Mike's father. We stayed with Dr. Mike when his dad retired. My children became his patients and now my grandchildren are also patients of Dr. Mike. I hardly ever need novocaine because of his calming personality and the procedures that are used for treatment. I actually look forward to going to the dentist's office for care because of everyone's professionalism and friendliness. There is never much of a wait before the appointment.
Three generations of our family continue to appreciate the calm, positive and friendly atmosphere of this office, while knowing we receive state of the art care with each dental visit. Even our youngest granddaughter, aged 3, came home from Dr. Mike's showing off her "sparkly" teeth.
My whole family has had the pleasure of coming to this office for close to fifty years, starting with Dr. Mike's father. Always professional and caring, making sure if he cannot fix a problem you'll get the best referral possible; a wonderful dental practice. We love Dr. Mike and Staff.
Dr. Mike has been our family dentist since he began his practice in Williamson. Over the years he cared for us and our four children. He and his staff are professional, friendly and caring. We could not ask for more. In fact, now that we have downsized and moved, we continue to drive back to Williamson to stay in this dental practice.
Dr Herbert, I can't thank you enough for taking such good care of me. I feel better than I have in years and it means the world to me.
Our Staff
Providing Service With a Smile

Registered Dental Hygienists
New patients of all ages are welcome. We would love to have you as part of our dental family. Our staff members carefully listen to the questions and concerns of each patient. After a thorough examination to assess your current health status we will develop a treatment plan based upon your needs and goals. We offer the full spectrum of diagnostic, preventive, restorative and cosmetic dental services including:
Consultations

Second Opinions

Examination

Dental Cleaning and Periodontal Therapy

Digital X-rays and Imaging
Restorations (Fillings, Crowns, Tooth Replacement)

Veneers

Tooth Whitening

Extractions and other Oral surgery

Night Guards and Sport Guards
Our doctors have well developed relationships with nearby specialists and call upon them when referrals are desirable.
Location
6127 Maple Ave, Williamson, NY 14589
Micheal Herbert DDS
6127 Maple Ave,Williamson
NY 14589, USA
Hours
Sunday: Closed
Monday: Closed
Tuesday: 8am – 6pm
Wednesday: 8am – 5pm
Thursday: 8am – 5pm
Friday: 8am – 5pm
Saturday: Closed
Micheal Herbert, DDS
6127 Maple Ave,Williamson
NY 14589, USA
We accept





along with Cash, Check, HSA/FSA and CareCredit